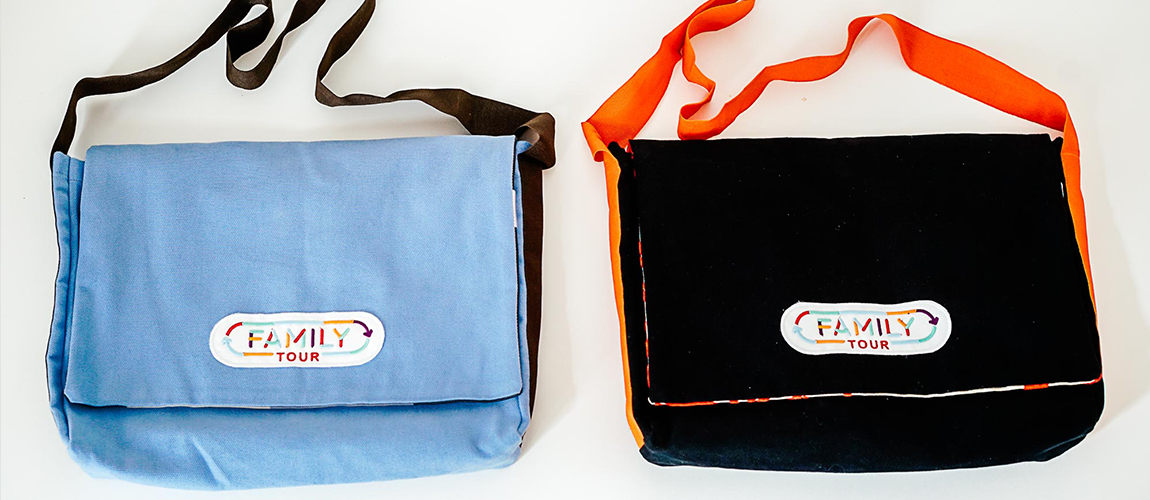 Family Tour is back
Family Tour is back in Florence and Fiesole with loads of new ideas.
From Sunday 5 March 2017, Family Tour is back! Family Tour, the family project which proposes a fun exploration of the towns of Florence and Fiesole!
Thanks to the support of the Region of Tuscany, the Musei Civici Fiorentini and the MUS.E association, the Museo degli Innocenti (Foundling Museum), the museums of the town of Fiesole and the Primo Conti Foundation, all families have the chance to visit the museums in a fun way, thanks to the new museum Kits which will be available free of charge. The bags made by the Pro-Fili lab of the Istituto degli Innocenti will contain maps, games and cards. Accompanied by the digital apps for children for IOS and Android created by D'Uva Workshop, they offer a new way of visiting the museums and of discovering the history of Florence and Fiesole!
So for example with the kit at Palazzo Vecchio (the Old Palace) you can piece together again the great wars in the Salone dei Cinquecento (Room of the Five Hundred), you can follow the actions of the great personages of the Medici family, or you can immerse yourself in the sounds and scents of the ducal rooms, while children and families can discover the Museo degli Innocenti (Foundling Museum) through a series of interactions and the use of "playing-cards". Each pack proposes a different route dedicated to a particular historical period, guided by a child from that same period.
Or else at the Museo Novecento you can create a light installation, become an archistar, learn the difference between figurative and abstract, and finally get on the tram of the artist Bacci which takes you to Fiesole. When you arrive, an archeologist's and art teacher's kit awaits young visitors to the museums. The family will be guided around the Museo Archeologico (Archeological Museum), the Museo Bandini and its collection, and the museum and villa of Primo Conti, the Futurist artist.
These are unique kits and apps for children to use as they travel though space and time in their discovery of the museums. And if your thirst for discovery is not yet quenched, when you go out of the museums you can continue into the old centers of Florence and Fiesole, equipped with a map and games, and explore the territory thanks to the town explorers' back-packs and the Florence and Fiesole Family Tour Apps.
From Sunday 5 March, the Kits and Apps dedicated to the museums are available free during the opening hours of the various museums, both in Italian and in English.
Visitors will be charged for admission to the museums in accordance with the various specific price categories.
The backpacks for exploring the town are available at Palazzo Vecchio (Old Palace), Museo degli Innocenti (Foundling Museum) and the tourist information office of Fiesole.